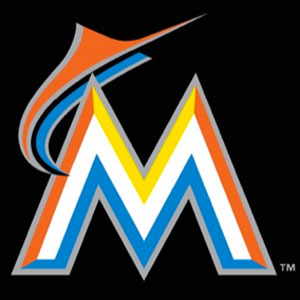 Last night was the opening game for the Miami Marlins much anticipated 2012 season in their newly built stadium in the heart of Downtown Miami. After much controversy over the stadium being built, Miami residents seem to be rallying behind their team and incredible new stadium. Located on 42 acres of land (the old site for the Orange Bowl) it has 37,000 seats with a natural grass field and sleek retractable roof. There is no doubt that this year the Marlins are playing in style.
Going
Miami Marlin Fishing
is also a great pastime among Floridians and one they should celebrate along with the opening season of Marlins baseball. The crew of the THERAPY IV are all Miami Marlin fans and experts at fishing for marlin off the coast of South Florida. Marlin are in the billfish family along with sailfish and sword fish. Marlin can be incredibly large and are known for their speed and unique physical characteristics. Billfish are abundant in South Florida waters and are incredibly fun to catch because of their amazing speed and dramatic leaps out of the water.
If you're enjoying the launch of the 2012 Miami Marlins season you should stop by Haulover Marina and take a trip to go
Miami deep sea fishing
on the THERAPY IV to bring your experience full circle.
The Marlins have a brief but exciting history with South Florida. Their inaugural season around twenty years ago was quickly followed with a world championship (the 1997 Florida Marlins). Only six years later the Marlins would repeat this incredible feat by winning the World Championship again in 2003. The Miami Marlins are an incredible source of pride in the South Florida community and we are proud to call them our baseball team.